Winter Activities That Will Increase Your Heart Rate
Just because it's winter doesn't mean we all have to hibernate like bears. Some of the most fun physical activities can only be done in the winter time when the temperatures plunge, and snow falls in piles. Even though these activities will all help improve our physical health, it's sometimes hard to get motivated when it's freezing outside.
It's important to maintain regular physical activity throughout the winter, to keep our heart rate up, which in turn will help decrease our risks for heart diseases like heart failure, and coronary artery disease. Maintaining a healthy diet, exercising regularly, and staying away from harmful habits like drinking excessively and smoking are the best ways we know to avoid heart disease.
Related Topics (Ads):
Use the long evening hours this winter to pick up a new healthy activity, like some of these fun options below.
Skiing or Snowboarding
Some of the most popular winter sports are centered around the slopes. Almost everyone who grew up in the northern part of the United States is familiar with either skiing or snowboarding.
Although they do require a good amount of specialized gear, the good part about these sports is that the gear is so large and unwieldly that almost every ski hill has a shop where you can rent the equipment. Plus, it's important that the ski boots that snap into the skis fit perfectly because if they're too loose, you'll be at risk for severe ankle injuries.
If you prefer downhill skiing and snowboarding to the more sedate cross-country skiing, you'll be shown to several marked pistes (ski runs) that are cut into the slope. These usually range from green circle (often called bunny hills) slopes to double black diamonds slopes, reserved for experts only.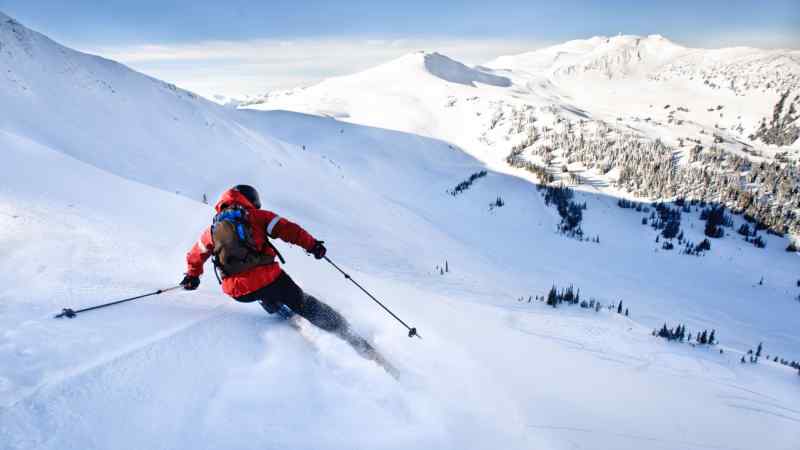 Swimming
Winter is a great time to explore some of the local swimming pools in your area that are often neglected during the warmer summer months. Swimming can be done year-round, but there's something soothing about slipping into warm water in the winter.
Swimming is a great form of exercise for someone who wants to keep active but doesn't want to strain their joints. Unlike running, swimming doesn't put any pressure on sensitive knee and ankle joints, making it the perfect way to increase your heart rate without additional strain.
Since there are 309,000 public swimming pools in the United States you just need to find the one closest to you. Plus, don't forget to invest in some goggles as an hour underwater in a chlorinated pool will do a number on your eyes.
Tobogganing
Tobogganing isn't just for children and drunk college kids! It's a super-fun activity that also really gets your heart rate going. Sure, you can go to a local ski hill and pay an entrance fee to use their toboggan slope (it's a popular alternative to skiing or snowboarding), or you could do some sleuthing around your neighborhood and find a popular local location. It doesn't take much to make a great toboggan hill. Actually, if you're walking up the hill instead of being ferried by a lift, you'll probably wish the hill was less steep after a few times up and down.
There are a ton of different options for sleds and toboggans — technically, they're the same except a toboggan curls up in the front, and a sled is totally flat. An inner tube will give you tons of speed but watch you don't get bounced off! A snow saucer is fun if you have a freeway down; otherwise, they're impossible to steer.