Gorgeous and Guilt-Free: High End Cruelty-Free Makeup
There's so much to think about when purchasing makeup. What works with your skin tone? What is affordable but high quality? What ingredients are used? Then there's the additional research of discovering which brands are cruelty-free.
There are organizations, such as PETA and The Leaping Bunny Program, which help compile lists and approve companies that have proven to be cruelty-free in their practices. This information makes it easier to head to the store knowing which high-end brands refrain from testing their products on animals.
Related Topics (Ads):
This information is sometimes difficult to discern while standing in a makeup aisle however. You want quality products that bring out your beauty, but companies that test on animals don't deserve your money. However, not every gorgeous-looking product clearly presents themselves as cruelty-free on their labels. A little digging around is often required, which is why we stepped in.
Here's a compilation of the best makeup companies that create high quality cruelty-free products. With this information, you can continue to expand your makeup collection while looking gorgeous and feeling guilt-free!
Too Faced
When asked if they test their products on animals, this PETA-certified brand declares adamantly: "No way, Too Faced loves animals! Our products are totally cruelty-free."
Too Faced produces several trendy, well-reviewed products, particularly their minimalist Chocolate Bar Eyeshadow Palette and semi-matte La Crème Color Drenched Lipsticks. They are proud to make their packaging pink and feminine, and the soft pinks and browns they use look absolutely delicious!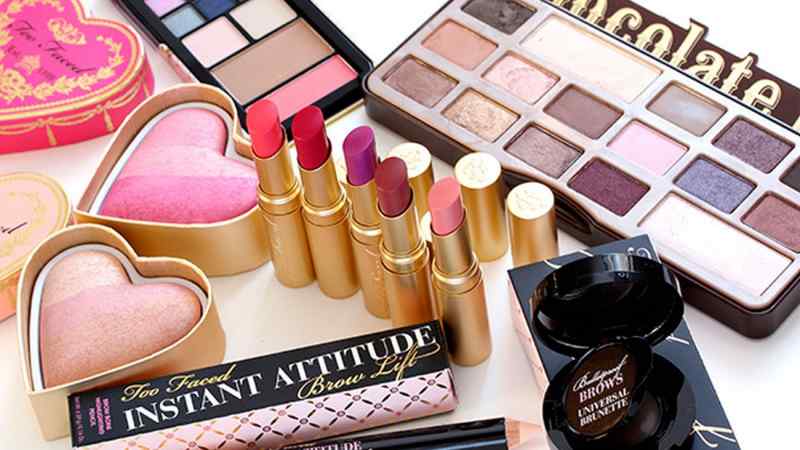 Kat Von D Beauty
The beautiful tattoo artist and television personality Kat Von D thrilled everyone when she came out with her own beauty product line. To everyone's delight, all her products are cruelty-free. With a wide range of shades to fit any skin tone, products like the versatile Lock-It Cream Concealer and Serpentina Eyeshadow Palette have been a hit.
PETA stamped her products with their seal of approval, and in 2016, revealed that this beauty line was also going completely vegan!
Tarte
Tarte's line of beauty products, with their lush purple packaging, are PETA-certified cruelty-free. With their headquarters in New York City and a commitment to philanthropy, purchases from this company contribute to a number of worthy causes, as well as to your personal beauty.
Their most popular products, which they brand as "eco-chic," include the luminous Amazonian Clay Waterproof Bronzer and Lights, Camera, Lashes 4-in-1 Mascara with provitamin B.