9 Things You Do That Your Man Won't Tell You Annoy Him
Antonio Guillem / Shutterstock[content-ad-1]Surprisingly, all women aren't perfect. We tend to do things that might be a little bit annoying to the opposite sex. Being aware of these little issues is a key step to making our lives and theirs all the more enjoyable. Read on below to find out which of these 9 annoying activities you might be guilty of and how to get away with them guilt-free!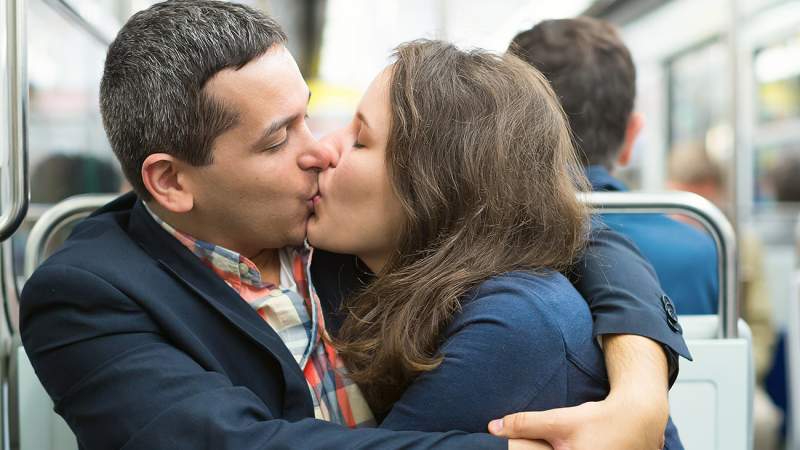 Ekaterina Pokrovsky / Shutterstock
Related Topics (Ads):
Excessive P.D.As
Yes, it's acceptable to show your man how much you care about him, but there is an appropriate time and place. Taking a romantic stroll through the park? Of course. Staring up at the stars together? No problem. When the sales clerk is asking if it's cash or credit? Maybe not. At the dinner table in front of his grandparents? A definite no.
If your guy seems put off by these displays, it's not necessarily because he doesn't care about you, it could just be the wrong time. Ask him if it bothers him and find the right times and places together.
Dragon Images / Shutterstock[content-ad-1]
Making Plans for Him
Nobody likes having their personal schedule altered. If you tend to pencil things in for your man more often than he does, it's likely to annoy him. Making plans together is no problem! In a relationship, it's always exciting when both parties have ideas of things to do or people to see. Try to throw your ideas out there and get his opinion before you just decide it's a date.
wavebreakmedia / Shutterstock[content-ad-1]
Putting Yourself Down
We're all guilty of it: staring into the mirror and telling our man all of our flaws. Sometimes, it's to get a nice compliment out of him, but sometimes it's because we actually feel that way. You don't always have to feel your best, or pretend to, but try to focus on the positive. No one likes to hear their loved ones putting themselves down. Guys tend to get tired of it, especially when they think you look great.